Monkeyland and Birds of Eden were two wonderful new discoveries for me along the Garden Route!
Just like with Addo Elephant Park you really miss out if you don't see them!
I admit, the name "Monkeyland" didn't sound very inviting at first – more like a theme park with petting zoo, not the kind of place I would normally visit.
But fortunately, a local friend strongly urged me to go and what I saw was absolutely wonderful!
Both are run by the same organization and are located in The Crags, near Plettenberg Bay – right next to each other.
A Monkey Forest….
Monkeyland is the first free-roaming primate sanctuary worldwide.
It is a huge natural forest – 12 ha – with netting at the top to keep out baboons and other predators, but inside, all monkeys are roaming freely and are finally getting to enjoy a peaceful and happy life. Most monkeys here are rescues.
Visitors are not allowed to touch or feed them. In fact, you can only go with a guide to prevent any hassling of monkeys, but they are so used to people that you will see them everywhere – in trees, crossing your path, sitting by the side – absolutely wonderful!
The walks can take 1 hour or much longer and your guide is usually an international volunteer. Mine came from Egypt – Omar (see the picture below) – a wildlife filmmaker who was very passionate about Monkeyland and its mission.
An Award Winning Sanctuary
Monkeyland has won numerous awards, including:
Best Animal Welfare Initiative
World Responsible Tourism Award
Fair Trade Tourism Award (the only sanctuary to receive that honor)
and houses over 500 monkeys of many different breeds.
Enjoy the pictures – further down, I will continue with Birds of Eden, the partner organization of this beautiful place.
Birds of Eden
Birds of Eden was another joy to explore!
It's right next to Monkeyland and you can buy a combined ticket and just walk over.
Birds of Eden is a 2 ha dome, spanning over a large indigenous forest. The sanctuary has its own mysterious ruin with a walk-behind waterfall.
It was founded to create a safe environment to release free-flight African birds and miniature monkeys. Bird owners can also apply to release their birds into the sanctuary after some period of acclimatization.
Currently, over 3,500 birds live here, over 220 species!
All new arrivals at Birds of Eden go through a process of rehabilitation before they enter the actual sanctuary of the main aviary. Whether they are ex pets, or birds confiscated from zoos or irreputable breeders, most of the birds that arrive at Birds of Eden have a history of being caged in small environments.
The main rehabilitation process involves socialization with other birds in large outdoor pre-release aviaries as well as the building up of flight muscles, and learning flight control, i.e. practicing landings, change of direction etc. Releasing them into the main aviary immediately, would be tantamount to running a marathon without any training!
Once released, all birds know instinctively know which area of the aviary suits their needs, how and where to find food and water as well as shelter from weather conditions.
A beautiful place and a beautiful concept – Birds of Eden is its own little paradise!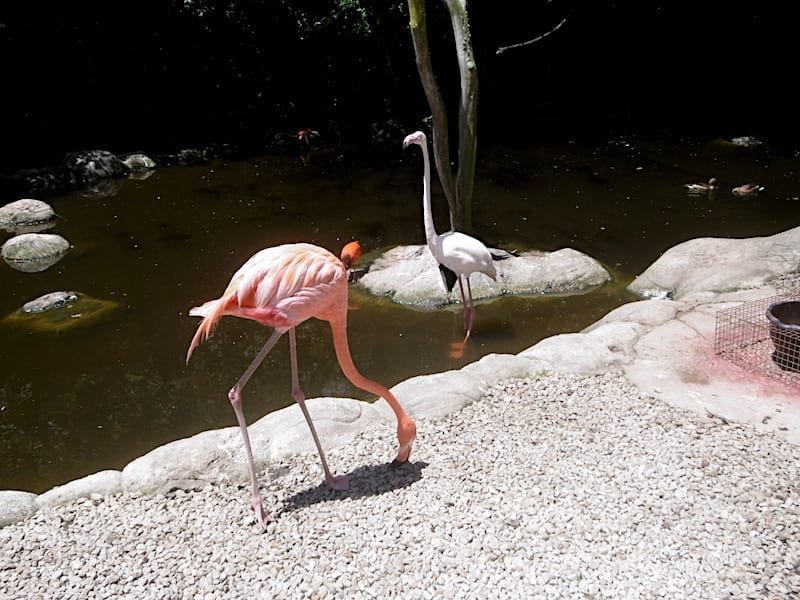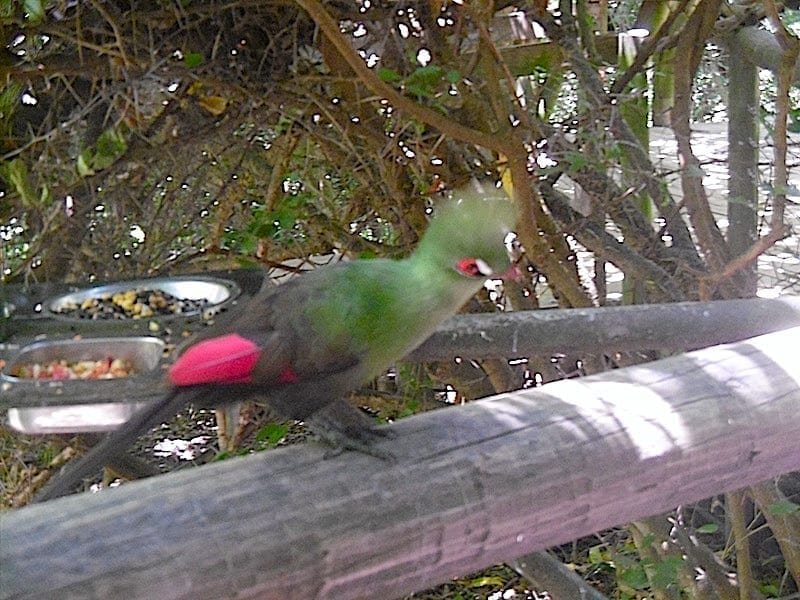 More Southern Africa Articles:
Namibia – The Desert Dunes of Sossusvlei
Addo Elephant Park (Garden Route)
The Mysterious Disappearance of White Sharks from "Shark Alley"
How I got lost in the African Bush…. (Road Trips South Africa)