FREE Report:
The Amazingly Simple Strategy to Dramatically Reduce Long Distance Airfares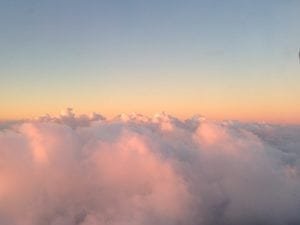 Ready to Save?
This strategy works best if you are a little flexible on your dates and love to see new places. But even with a narrow date range you can often find amazing deals.
As a bonus you get to visit some awesome destinations without paying for additional tickets - MUCH better than round-the-world fares - and you have a much better chance of coping with jet lag.
A Cool Tool
This is how it works:
We are using a free service called Skyscanner.
Skyscanner is not a booking site, but lists all available airfares published over the last 15 days. You can enter a time range, month, "cheapest month" and of course, a departure city.
This is where the fun begins....
Lets say you want to fly from New York to Melbourne (half way around the world.....). These are the options Kayak gave me - all around $1000, and that's actually pretty low normally:
Lets see if we can beat those....
Here is how:
There are certain routes and hub cities that are cheaper than others - often MUCH cheaper! Skyscanner helps you to find them and you can then build an itinerary using those routes as well as special discount fares that pop up along the way.
Using Skyscanner
We start by entering NYC for all New York airports and "Everywhere" as destination. That will show us the lowest fares per destination. You can also enter a destination country or region, but it is usually better to start broad.
Be sure to enter "one-way"! - that's very important as we are building an itinerary of one-way routes. I also usually select "non-stop flights" otherwise you'll end up with a LOT of flights....
You can choose a date range or month - or cheapest month.
To get to Australia, we would check destinations in Europe, then from there to Asia and from there to Australia. Unless a cheaper, more direct route comes up - you never know....
Each time we can spend a few days in whatever city we are flying to and then continue on. A great (and free) way to see several new cities/regions and without the stress of a 30 hour flight, which usually takes several days to recover from.
Beating Jetlag
For those suffering from Jet lag, btw, I discovered a great little device, that sends white light to the brain and helps your circadian clock to adjust to new time zones effortlessly. Works like a charm - I couldn't believe it! - If Jet lag is an issue, try this out. You will arrive fresh and ready to go.
Coming back to the itinerary…..
This is what skyscanner shows:
North America and the Caribbean, not too surprising - but then, a little further down....
Non-stop flights from NYC to Stockholm for $120 - are you kidding? - that's less than most domestic tickets….
Turns out to be Norwegian Airlines who always have great rates.
Then we click on the date to show the calendar: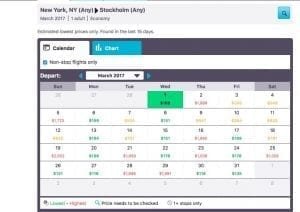 Again, this is a non-stop flight with a major European airline between New York and Stockholm!!
Are you hooked yet?
Sometimes prices will be a little higher when you click on them, because these are usually a few days old, but still amazing deals. Once you click on a price, Skyscanner connects you with the airline or booking site.
And how about London or Paris?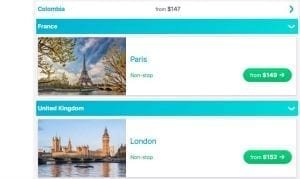 $150 bucks for either? From New York?? - wow!!
I love Stockholm and always enjoy spending a few days there - so I'll pick that.
Now lets check where we can go from Stockholm….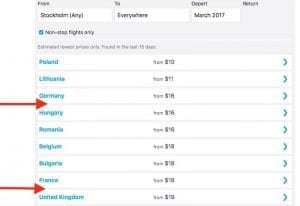 A whopping $16 to Germany or $18/19 to France and the UK, so we could even include one of those before heading to Asia!
As for Asia - $153 to Bangkok, anyone? (from there you could even catch a cheap flight to Phuket.....(no need to pay the exorbitant $518)
Kuala Lumpur is the other great hub in Asia with top prices for Australia and Bali....
Now let's see where we can go from Bangkok: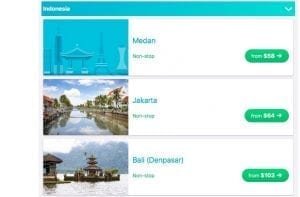 Bali for $103......or......Melbourne for $159!
Done!
So, there you have it! - a fun itinerary with some great stop overs:
New York -> Stockholm - $120
Stockholm -> Thailand - $153
Thailand -> Melbourne - $157
TOTAL: $432
Compare that with $1000 from Kayak and an exhausting 30(!) hour flight!!
If you find this exciting, there is a more in-depth resource by award winning travel agent Beck Powers. She developed a little course for just $49 bucks, that shares a lot more detailed information and a whole list of cheapest routes and hub cities. You also get access to a closed facebook group where members share great deals as soon as they find them, so everyone can benefit. That alone is worth the price!
Check it out:
I hope this little report gave you some great ideas and will help you save a LOT of money in the coming years. Plus, a much more relaxed, fun way of traveling.
Let me know if you find a great fare...
Until then....
Blissful Travels!!