Digital Nomad Careers in Freelancing
As this chapter includes a large number of resources with links - I did not include a video, just text - but lots of it….;-)
Freelancing is the easiest and quickest way to get started with a location independent business. It is also the most popular path in Digital Nomad Careers.
Now, you might be thinking: this all sounds great, but I don't have any relevant skills and building a business takes time.
Well, building a freelance business to a solid income does take time - and effort and persistence - but you can start making money right away.
As for relevant skills - the sky is the limit. You don't have to be a computer wizard or business genius to find your niche. There is something for everyone, so take a look at this selection:
There are probably a few you never thought of….
and that is just a small selection…..
How to get gigs?
Initially, through one or more of the following sites:
The biggest freelancing site on the net for digital nomad careers. Formerly two separate sites - Elance and oDesk - this site lists about 80,000 jobs in a huge range of professions from entry-level to expert. You should definitely have your profile there and start bidding on jobs.
Here are several more:
And this is a new site that has recently created a lot of buzz (originally as "Digital Listing"):
For more specialized fields, check out these sites for digital nomad freelancers:
CREATIVE JOBS - Graphic Designers, Photographers, Writers, Developers
WEB PROJECTS - Web designers, S.E.O Consultants, Web Developers
TUTORING
For a list of online teaching sites, including languages and English in particular, please sign up below to receive a free copy my budget travel book. You will find the list and much more in the 2nd Chapter:
For anything not listed here - simply google "how to become….." or "……training" with whatever field you are interested in and there will usually be a number of good resources that can help you get started in that particular digital nomad career. Same with job listing sites for fields that are not covered by any of the above sites.
Think you have no skills…?
If you still think: "but I don't have any of those skills" - think again!
Most skills can be learned and it doesn't always take a long time. Great sites to learn a new skill or improve your current ones are:
And professional training for a lot of the above mentioned Digital Nomad Freelancing Careers can be found HERE.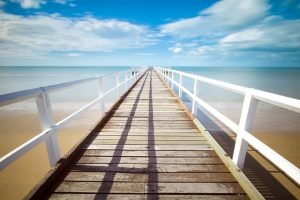 Finally, here is one more option:
Life Coaching
Life Coaching can be a great Digital Nomad Career!
You can schedule sessions from anywhere in the world via Skype and help people break through their barriers.
To become an effective Life Coach though you definitely need some solid training and Tim Brownson teaches a superb online course.
Tim covers not only superb coaching techniques from his 10 year practice, but also how to set up a successful practice and have clients beat down your door.
Network with other Digital Nomads
Be sure to also google relevant forums and social media groups to connect with other freelancers in your field. They will have an abundance of information, tips and sometimes even job overflow to help you get started and grow your business.