*********
What a stunningly beautiful region!
The Cape Peninsula and Western Cape region are absolutely breathtaking!
I especially love the turquoise blue waters that are so typical for the Cape scenery. You can immediately recognize this region just by that color – that's how special it is!
A Road Trip Around the Cape Peninsula
One of the most fun things to do while in Cape Town is a road trip around the Cape Peninsula. So many stunning vistas – and the Cape of Good Hope of course.
First, you are treated to one of the most scenic ocean drives anywhere – Chapman's Peak Drive…

Chapman's Peak Drive
I admit, I'm spoiled by the Pacific Coast Highway in my beloved California and in particular, the stretch around Big Sur, but "Chappies" as the drive is lovingly called, can certainly hold his own – though being much shorter at only 15km.
We started the drive from Hout Bay, a trendy community on the outskirts of Cape Town.
I let the photos speak for themselves. (that's Hout Bay on the first pic, btw…)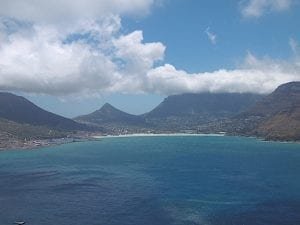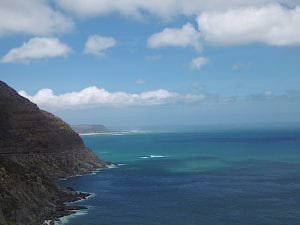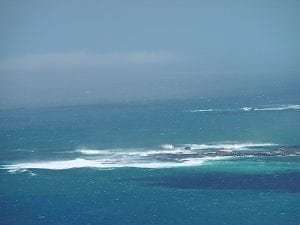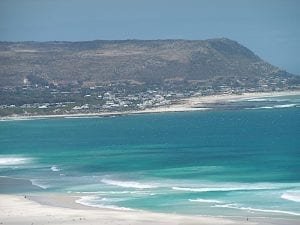 Continuing along the coast, an area famous for wind surfing…..lonely beaches everywhere…..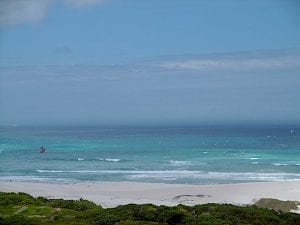 Finally the entrance gate to the legendary Cape…..
The Cape of Good Hope
This was the first sight we saw…;-) – and a good reminder to never ever interact with baboons. They are very feisty and will climb into your car and tear everything up if you let them. So don't – as tempting as it may be…..
And then…… we caught our first glimpse of the legendary spot – actually not really the Southernmost part of Africa – we'll get to that on our way to the Garden Route.
obligatory selfie….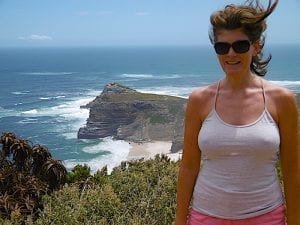 Cape Point below….
One can walk all the way to the tip and back – but even just the view from here was wonderful!
It's possible to camp or rent a cabin here for a few days – definitely something to consider for my next trip….
After spending a few of hours in this breathtaking scenery and taking a hike towards the Cape, we continued along the Cape's Eastern Coast toward the little town of Simon's Town – most famous for the wild penguin colony that lives there on Boulders Beach.
Gorgeous scenic ocean drive all along…..and those turquoise waters again….
Near Simon's Town we were greeted by this hilarious succession of signs: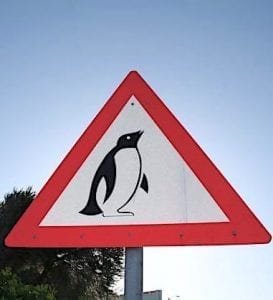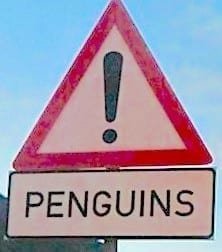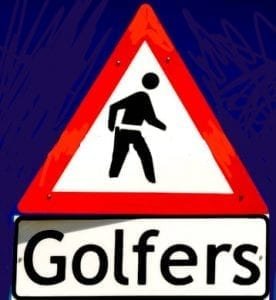 and then, the real thing at Boulders Beach – so beautiful!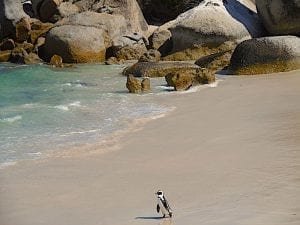 is there anything cuter than a penguin….?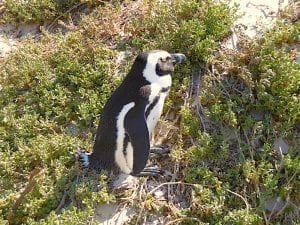 During whale season (July-November) this coast line is also abundant with whales – everywhere!
Simon's Town is a charming little historic town, filled with British Expats and lovely little shops and cafes.
Definitely, a nice spot to stay for a few days…..
and….. yes, you guessed it…..;-) – I had a wonderful house sit here right after, with two doggies and these magnificent views:
tough life, I know….;-)
As you can see, an absolutely amazing region with so much spectacular scenery to offer – and activities for young and old – I will definitely return!
More Southern Africa Articles:
10 Amazing Things to Do in Cape Town (aside from Table Mountain…)
NAMIBIA – The Desert Dunes of Sossusvlei
One Man's Quest to Erase Poverty – One Pre-School at a Time….
SOUTH AFRICA – Addo Elephant Park
BOTSWANA – One man's Quest to erase Poverty one School at a time….