….
2016 was a fantastic year with many new impressions and adventures. Southern Africa, incl. Mauritius, New Zealand and Australia, South East Asia, including Bali, and Dubai. It was hard to pick a list of just 10, but here it is. Enjoy…;-)
….
#1 – BALI – Deer passing in front of my porch….Beach Villa at The Menjangan, Bali National Park. I absolutely LOVE this place.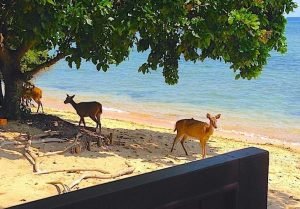 …….
#2 – NAMIBIA – Desert Camp near the Desert Dunes of Sossusvlei, one of the most stunning sceneries I've ever seen. See pictures of the amazing dunes here.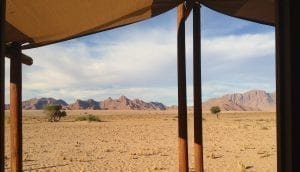 …
#3 – NEW ZEALAND – House/Cat Sit in Russell, Bay of Isles. New Zealand is stunning wherever you go, but Russell and the Bay of Isles have become my favorite part of this beautiful country – and one of my favorite places on earth. Kittens Persephone and Leonardo were an absolute joy. One of my nicest house sits.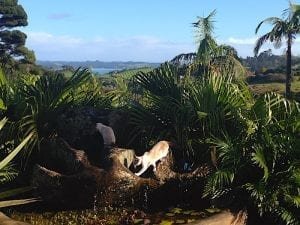 ….
#4 – SOUTH AFRICA – Farm Sit near Cape Town – there is a horse in the garden…. – 6 adorable large dogs, wonderful solitude and stunning scenery. I absolutely loved this sit! – and beautiful South Africa.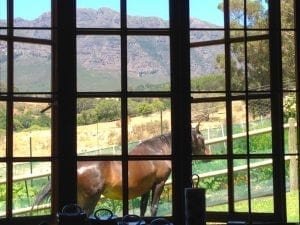 ….
#5 – ZIMBABWE – View from the glorious Victoria Falls Hotel – on the left the mist rising from the falls – and the bridge connecting Zimbabwe and Zambia…. A once in a lifetime experience!
….
#6 – SOUTH AFRICA – House Sit in Simon's Town on the Cape Peninsula – view from the balcony (=office). The whole Cape region is of such stunning beauty you never know where to look first. Right underneath this balcony, a few hundred meters down is the famous Penguin colony of Boulder's beach – and during whale season you can see the gentle giants all day long right from here.
….
#7 – AUSTRALIA – View from my cabin on the legendary Indian Pacific Train – transcontinental journey from Perth to Sydney (4-days)….. What a journey!
….
#8 – AUSTRALIA – Couchsurfing in Alice Springs. Alice is lovely and the trip to Uluru/Ayers Rock was amazing. This view, however, topped them all…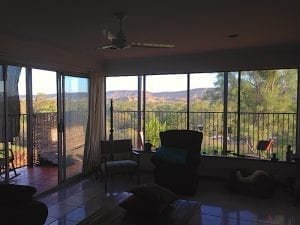 ….
#9 – THAILAND – House Sit in the countryside near Chiang Mai, overlooking rice fields. A lovely sit with 7 cats and this beautiful view from the balcony. I was the only Westener in the village and the solitude was wonderful.
….
#10 – AUSTRALIA – Farm Sit with horses in the background…..and a black Alpaca named Hamish guarding the sheep…. Beautiful place!