Timbavati Safari Lodge at Kruger National Park
I was lucky….
My first introduction to Africa was a beautiful place called Timbavati Safari Lodge near Kruger National Park.
After reading many excellent reviews on TripAdvisor and several pleasant e-mail exchanges with managers Kylie and Rob, I decided to make Timbavati my starting point for my first African Safari.
I arrived straight from New York via JoBurg's Tambo airport and was picked up at the local Hoedspruit Airport by Ronnie who would also be my safari guide for the coming days.
Driving through the beautiful countryside was a first lovely impression, incl. several elephants and a giraffe we saw along the way.
The lodge itself was gorgeous. Quiet and serene, with beautifully painted huts and ensuite bathrooms for each guest, ensuring maximum privacy. This was my hut: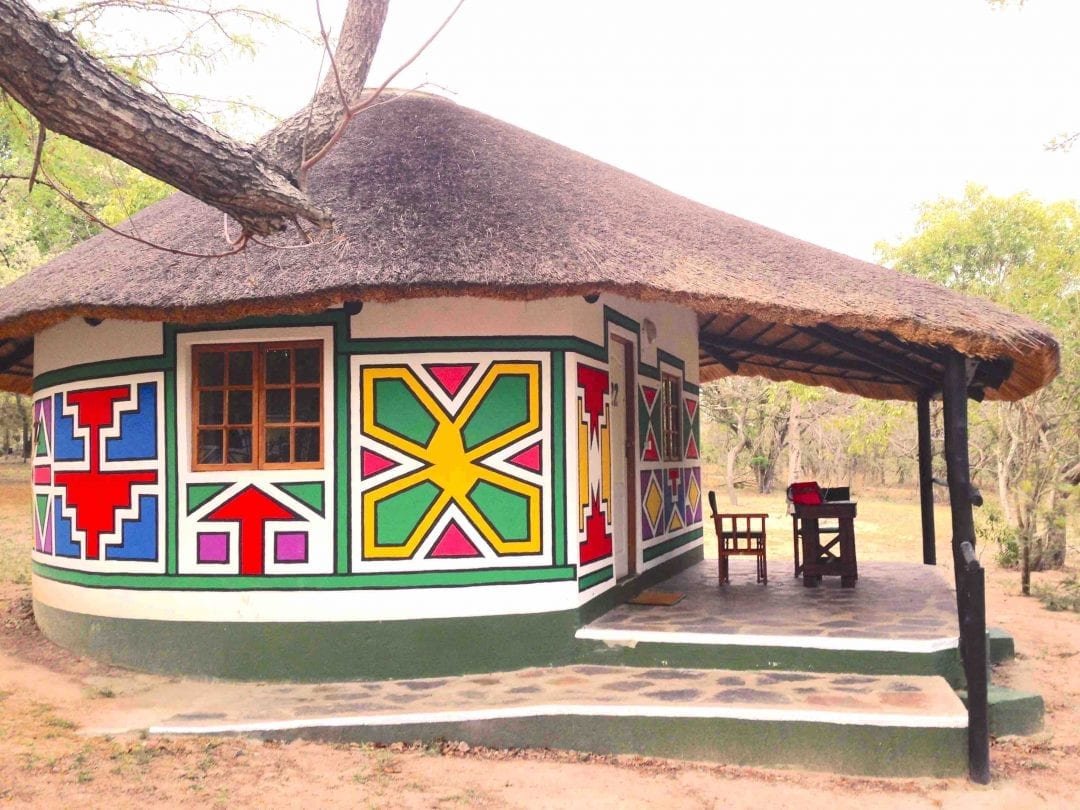 and the inside: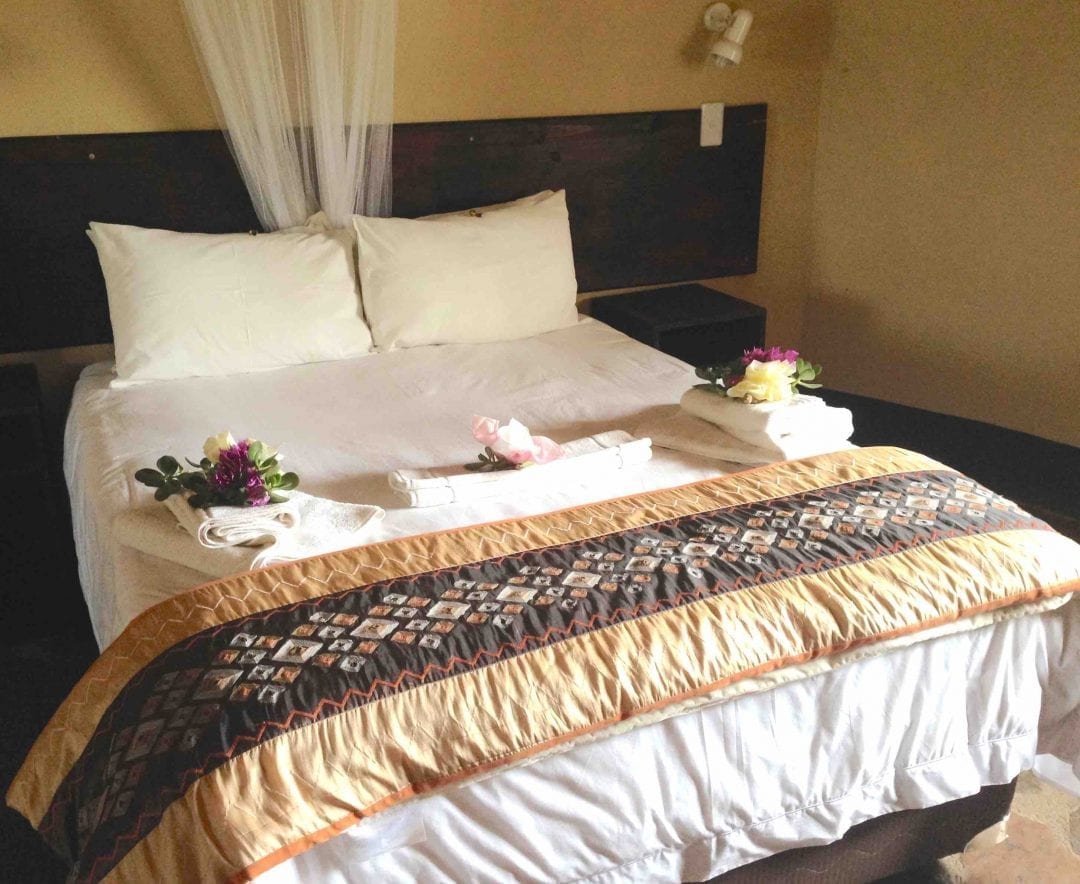 In the early morning I would sit on the porch with a coffee…..
and enjoy vistas like these during early morning hours…..
There is also a comfy bar with a pool….
….and scrumptious buffet breakfasts & dinners are included in the price. Here are 2 of the wonderful staff that took care of us:
At Timbavati, you feel like part of the family. Everyone is very friendly and helpful, and the two managers go out of their way to make your stay as pleasant as possible. Kylie was on vacation for a few days while I was there. But Rob took excellent care of me, providing me with a lot of background information of the area and ensuring that all my tours and activities ran smoothly and efficiently.
All my safari tours as well as the Village tour and Elephant encounter were organized by Timbavati and are described in separate articles. Each was a special, amazing experience and I can't wait return to this wonderful place during my next visit to South Africa.
The rates were very reasonable, especially compared to a lot of other places in the area, and with the exchange rates at the time of my booking came to around $60 (US Dollars) per night (single occupancy) – $50/per person for double occupancy, incl., breakfast & dinner buffets.
The tours were extra, but also very reasonably priced. At the time of my booking, they offered a 3 night package for about $350/per person (2 person min.) that included:
dinner/bed and breakfast
a full day safari at Kruger Natl. Park

a sunset or sunrise safari

a bushwalk and/or Cultural village walk
Timbavati can also arrange a shuttle from Johannesburg or pick you up at the local airport (additional charge) – and I recommend to do at least one drive between JoBurg and Kruger, because the scenery, esp. when driving through the Drakensburg Mountains is stunning! (the drive takes about 6 hours in comfy mini-buses with AC).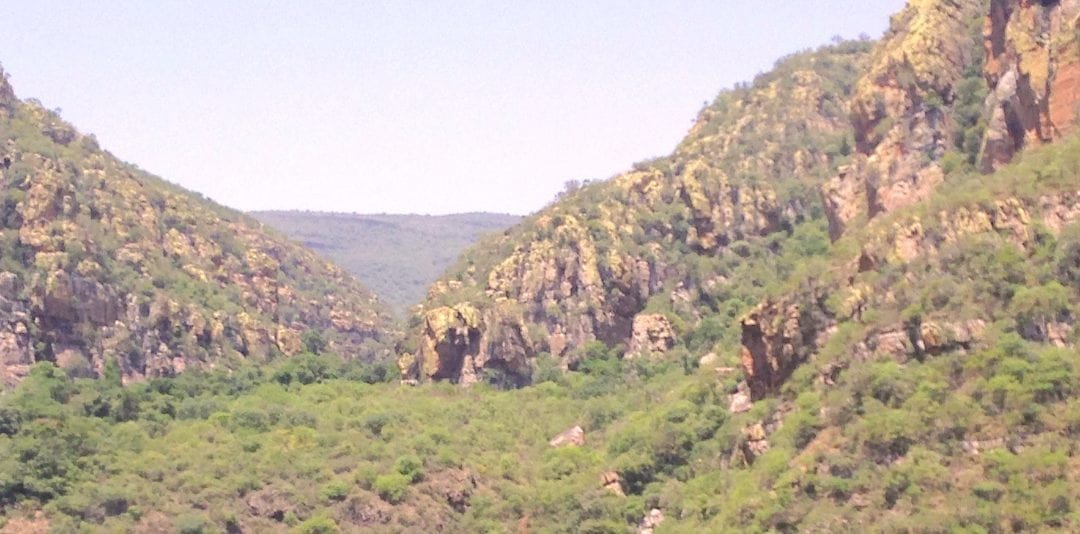 All in all – I couldn't have been happier with my stay. I instantly felt at home in Africa, which surprised me, and each day was filled with evermore amazing vistas and sceneries, far surpassing all my expectations.
I rarely do full posts on accommodations, but Timbavati Safari Lodge fully deserves it and I hope you get to stay there on day….
More Posts on Kruger National Park:
A Visit with the Local Villagers
My Encounter with Tembo, the Elephant